Program:
Liver unit is providing specialized clinical services to the people since the beginning of Super-specialty services at Bir Hospital in Nepal.
It is the only apex centre of the country where D.M. Hepatology teaching program is being conducted successfully.
Services:
This unit has contributed services four times in epidemics of viral hepatitis since 1973 in Nepal.
OPD clinic by faculty of unit is conducted 5/7 days per week along with OPD procedure plus color Doppler ultra sound.
In patient along with ICU and emergency services.
Upper Gastro Intestinal endoscopy by specialists is performed 4/7 days per week and as per need.
Every Friday academic as well as preventive activities are routine work of unit along with special procedures likes PSE & CAVOGRAM if needed.
Future Plan:
Special clinics e.g.

Alcoholic liver clinic
Hepatitis clinic
Digestive diseases clinic
Liver Transplant Service

Procedures e.g. EUS, ERCP, RFA, TIPS, TACE, PSE and Stem Cell Transplantation etc.
Human resources:
Prof. (Dr.) ANIL KUMAR MISHRA
Professor of Hepatology;+977-9851091999, drmishraanil@gmail.com
Associate Prof. (Dr.) SUDHAMSHU K.C. ;
sudhamshu.liver@gmail.com
Assistant Prof. (Dr.) JEETENDRA KAJI SHRESTHA;
jeetendrakaji@gmail.com
Assistant Prof. (Dr.) SUSHIL PRAJAPATI
Assistant Prof. (Dr.) DILIP SHARMA
Visiting Prof. (Dr.) SANTOSH MAN SHRESTHA
Dr. SANDIP KHADKA
(Gastroenterologist) Medical Officer
Dr. NIYANTA KARKI
Senior Resident , D.M. Hepatology
Dr. BIKASH JAISHI
Senior Resident , D.M. Hepatology
Contact Person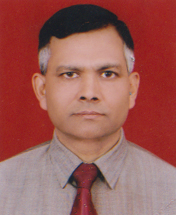 Prof. (Dr.) ANIL K. MISHRA
Chief, Liver unit
Email: drmishraanil@gmail.com
Contact No. +977-9851091999
NAMS, Bir Hospital